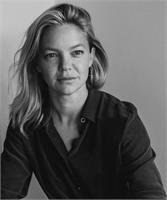 Aly brings a playful approach to the practice that combines strong, creative and considered sequencing, with her passion for the evocative power of language. A former runner and art director, she became transfixed by the space and calm she found within the movement of the yoga practice, and left the ferocity of ad agency life to the relative calm of yoga teacher training in New York City.
Since her original training at Laughing Lotus NYC in 2011, she has completed over 500 hours of study with teachers and mentors including Noelle Connolly, Maty Ezraty, Emily Stone, Jasmine Tarkeshi and Kate Kendall.
A writer and designer, her background in music, fashion and the arts informs the words and visuals she creates as the brand and events manager of BodyMindLife, translating the studio's vision of empowering transformation in a unique, spirited and accessible manner.