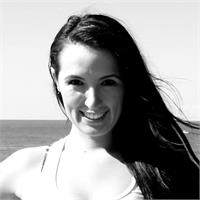 View Constantina's classes
Constantina was introduced to Pilates in 2002 and fell for it immediately, loving the holistic workout that challenged both her body and her mind. Leaving a career in marketing to pursue her passion, she studied with Polestar Australia to become a fully qualified Mat and Studio instructor.
Constantina's classes focus on helping students experience the joy of movement, and helping them to find a mental and emotional connection. She tailors the practice to accommodate the needs and experience levels of the individual student.