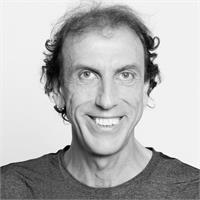 View Dez's classes
Grand Master Teacher and Seventh Degree Practitioner of the Original Seven Level System of Reiki.

In his guided meditation classes, Dez uses a holistic blend of Eastern and Native American teachings known as The Great Silence. He will lead you to a place of heightened awareness, creating a divine bridge from mind to heart centre, leaving you alert but deeply relaxed. Book in for a Reiki Session and Dez will use the safe, subtle energy therapy to calm the mind and rejuvenate body and soul. During a Reiki session there is no manipulation of the body. The practitioner places their hands just above or lightly on the body to transmit a flow of energy which relieves emotional stress, physical injury, trauma, anxiety and pain.
For more information and bookings email Dez at reiki7@me.com or call 0415 447 033.