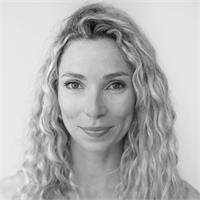 View Megan H S's classes
Discovering Pilates six years ago, Megan immediately fell in love with the method and how it improved her strength, flexibility, muscle tone and posture. She went on to complete her Stotts certification in Reformer Pilates and enjoys sharing her passion for Pilates with her students offering classes filled with inspiration, warmth, energy and focus.
Megan believes that Pilates can bring a strength and mindfulness into how you move throughout the day, and that moving well and often is the key to feeling your best and preventing long term injuries. She loves to inspire her students to find joy in moving their bodies and developing a deeper sense of body awareness.