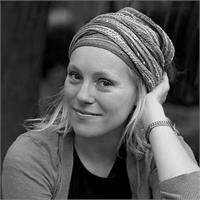 View Susanna's classes
Susanna has been practising yoga for over 22 years and teaching full-time for over 14; every style under the sun has been explored with zeal, whilst living in New Zealand, New York, London and Australia. Her home-base is classic Iyengar, Restorative, Yin and pranayama. Zen meditation is Susanna's ultimate practice, a passion spanning over two decades of study/training. She has taken two serious attempts at Zen monasticism as her life vocation.
Yoga, meditation, pranayama are woven deep into the essence of her life, and she wants to remind everyone that peaceful ease and grace are the natural inherent state. Her teaching style is one of simplicity, clarity and precision, coupled with cultivating appreciation of the Sacred. While tight hamstrings are important, no less so are tight emotional states, stuck breath or an injurious loss of appreciation and gratitude. She's head over heels in love with her toddler; just say the word "Gabriel" and watch her melt. Om.