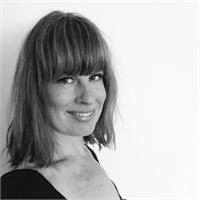 View Victoria's classes
Victoria's journey with Pilates started in order to find relief from her own back injuries. Encouraged by the progress in her own body Victoria decided to embark upon Pilates training, she has studied with an array of great teaching schools, most recently Polestar Pilates. Victoria is also a Remedial Massage Therapist & Yoga Instructor - weaving her skills together to form a tapestry of improved overall well-being for everyone.
On a daily basis Victoria is inspired by the changes she see's in front of her as she watches people build strength and make health a priority. A class with Victoria will involve functional movement, strength and a smile that can be taken out of a Pilates class and into life.