Urban Retreat Day – Transformation Project
Home Urban Retreat Day – Transformation Project
In need of some mid autumn 'me-time'? Treat yourself to a day of mindful movement and blissful breathing at our indulgent inner-city retreat. Back after a sell-out event last year, The Urban Retreat will introduce you to the key tools for transformation and teach you simple techniques to infuse yoga practices and relaxation into your everyday routine.
The day begins with an energising Asana and Pranayama practice fueled with chanting led by one of our senior yoga teachers Rachael Coopes, before we all come together for a delicious and nutritious lunchtime feast.
You'll then hear from our expert guest speaker and Food Alchemist Jordanna Levin on how to ignite the soul with food and intention, and heal your body from the inside out, before our General Manager and yoga teacher Mandy Scotney leads a real-life talk on how to 'stay on your path' when it all becomes a bit chaotic.
As we move into the afternoon, the pace will begin to slow as yoga teacher Kate Dambach guides you through a beautifully restorative Yin practice. This session will be the perfect prep for the opportunity to consciously connect with your 'Kula' or community in the following partner massage workshop led by yoga teacher trainer Sarah Routhier before we all wind down with some mindful Meditation under the guidance of teacher Daragh Byrne.
What's included:
2-hour integrated yoga and pranayama practice
The Yoga of Eating talk by nutritionist Jordanna Levin
Guided group activities and partner work
A talk on 'how to stay on your path' by Mandy Scotney
Blissful Yin yoga with Kate Dambach and a meditation session with Daragh Byrne
A massage workshop with Sarah Routhier
Delicious lunchtime feast and healthy snacks
Plenty of opportunity to connect with like-minded students
You'll leave feeling refreshed, reconnected and inspired!
Rachael Coopes
As a mother, writer, performer and Yoga teacher, Rachael is passionate about story telling and creating. She lives by the mantra 'Do your practice and all is coming' by Shri Pattabhi Jois and…
VIEW PROFILE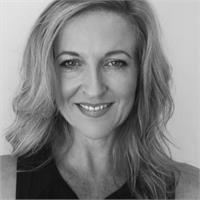 Mandy Scotney
General Manager and Yoga Teacher
Mandy is passionate about the transformational power of yoga and loves to share this with others.
Mandy has completed 500hrs of teacher training with Byron Yoga studying with John Ogilvie and Judy Krupp, BodyMindLife's Assisting and Alignment, and Super Sequencing training, 100 hours "Heart of a Teacher Training" with Maty Ezraty, and 100hrs Yin Yoga Training with Mel McLoughlin. She has also had the privilege to learn from master teachers such as Bryan Kest, Les Leventhal, Chanel Luck, Simon Park, Maty Ezraty and our very own Noelle Connolly. Mandy loves music and has studied kirtan and chanting with Dave Stringer ... so you'll experience some of that magic weaved into your physical practice in her classes from time to time.
With more than seven years' teaching experience, Mandy teaches intelligent and well balanced sequences. For newer or more experienced students alike, she strives to make her classes both accessible and challenging, and makes sure you leave feeling nurtured, restored and rejuvenated - mind, body and spirit.
In 2015 Mandy combined her love of yoga with her love of business and joined BodyMindLife as the General Manager. She loves feedback and would welcome you getting in touch with her at anytime. You can contact her at mandy@bodymindlife.com
VIEW PROFILE
Kate Dambach
Kate found yoga by chance in 2004 and loved the way it could quiet her busy mind. She has since fallen in love with the space an asana practice provides to know not only our mind and body but also…
VIEW PROFILE
Sarah Routhier
Yoga Teacher,Yoga Teacher Training, Management Team
Sarah loves to create purposeful sequencing that prepare the body to move towards deep, expansive poses in an intelligent way. Her playful classes often incorporate music, mandalas, theming and props, switching on the brain as well as the body and challenging her students to pay attention.
VIEW PROFILE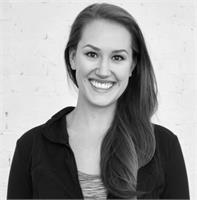 Nora Anderson
Yoga Teacher, Potts Point Studio Manager
Nora's passion for teaching is continuously inspired by her own journey of transformation, having felt how yoga and meditation facilitate positive, lasting change in body and mind.
Completing 350hrs of teacher training with BML in 2014 under the guidance of Noelle Connolly, Kat Clayton, and Simon Park, she has since studied to achieve certification in Meditation Teaching and Holistic Counselling. Nora is also our Potts Point Studio Manager.
Her understanding of functional movement comes from her background in sports and dance; having recovered from a range of injuries through the years, and has been deepened by studies in Science, Anatomy, Yoga Therapy and Energetics. Working one-on-one with people of various ages, backgrounds, and needs for several years, Nora appreciates the diversity we all bring to the yoga room.
Nora's classes are creatively sequenced to inspire fluid movement that feels great. With a gentle focus on alignment and breath to support optimal flow of energy, she offers a systematic and mindful approach to strengthening and opening the body and mind. Each class provides the opportunity to work on your physical, mental, and energetic layers to bring the whole being into balance, leaving you feeling connected, nurtured, and grounded.
VIEW PROFILE
Urban Retreat Day – Transformation Project
Surry Hills
84-86 Mary Street, Surry Hills NSW 2010
21st Apr, 2018|08:30am - 04:00pm
$59.00 Urban Retreat Day - Transformation Project (Participants)
Cancellation policy
Cancellation fees apply. Check out our policy here.